Planned Giving Opportunities for the Environmental Engineering and Science Foundation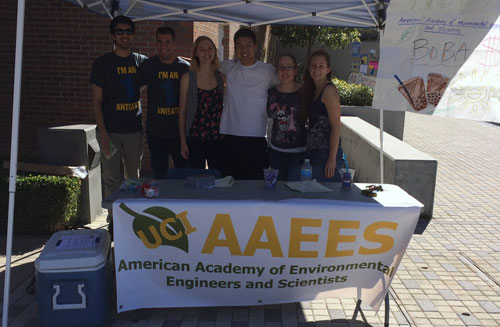 The Environmental Engineering and Science Foundation's primary purpose is to recognize and promote excellence in Environmental Engineering and Science. As a result, the public will become more aware of the important role Environmental Engineers and Scientists play in managing global, national and regional environmental challenges. To accomplish its goals, the Foundation dedicates its resources to education, research and awards focused on outstanding Environmental Engineering and Science achievement.
Education
The Foundation impacts education ranging from K-12 to university levels. In K-12, the Foundation provides support for the American Academy of Environmental Engineers and Scientists to host an exhibit at the National Science Fair and provides resources for awards to deserving students and teachers. Board Certified Environmental Engineers and Scientists are also provided support in the form of educational materials displayed and handed out at career fairs held at high schools across the country. The foundation is also working, in collaboration with other organizations, to supply Environmental Engineering and Science curricular programs to K-12 classrooms. At the university level, the Foundation works with the Academy to support the formation of student chapters of the Academy and provides resources for student conferences and speaking engagements for Board Certified Engineers and Scientists. Public education is provided in the literature, events, and web-based materials supported by donations to the Foundation.
Research
In cooperation with the Academy, the Foundation promotes research on the function, impact, and perception of Environmental Engineering and Science in our society. These efforts are directed toward enhancing the public's knowledge of Environmental Engineering and Science, thereby encouraging better decision making on environmental issues and an interest by young people making career decisions.
Awards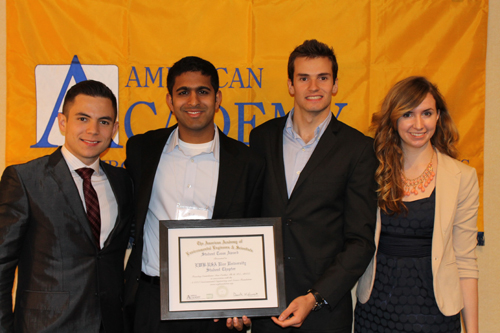 The Foundation supports the awards programs of the Academy. This involves providing funding for awards for outstanding Environmental Engineering and Science achievement. The awards are presented at the annual Excellence in Environmental Engineering and Science Conference and Awards Luncheon, the Academy's premier event. The awards include the following:
These awards receive national and international attention and fulfill the Foundation's goal of recognizing excellence and raising awareness of Environmental Engineering and Science.
Planned Giving Opportunities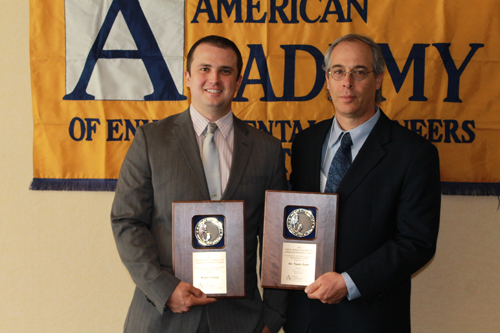 A planned gift is a donation you make today or in the future that provides funds to support the Foundation's educational programs. Donations to the Foundation are tax deductible. When properly structured, your gift to the Foundation can support the work we do at present and in the future-with the potential to generate a total gift that is much more than would be possible without careful planning.
How You Can Be Part of EESF's Future
Explore Your Gift Options
You can support the Environmental Engineering and Science Foundation's efforts to promote our environmental education efforts by supporting us with a gift that can be structured in a variety of ways. The most common are:
Direct Giving (now)
Through Your Estate (later)